| | |
| --- | --- |
| Origin | Korea |
FOOFIT BTLi
FOOFIT BIG TOE LINER IN
What is Hallux Valgus (Intoe)?
It is the symptom that big toe angles inward toward second toe and when it becomes severe, it causes pain and inconvenience in walking.
There is a significant association with wearing tight-fitting or high-heeled shoes and it also occurs due to imbalanced foot with genetic factor.
FOOFIT BTLi corrects hallux valgus by supporting big toe stably in order not to be bent and balancing the foot.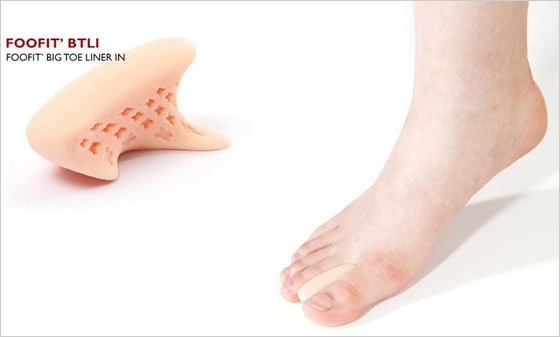 FOOFIT BTLi is bilateral asymmetry of right and left that resembles the shape of gap between big toe and second toe to meet foot and toes structure and their various movements, which is effective in correcting hallux valgus.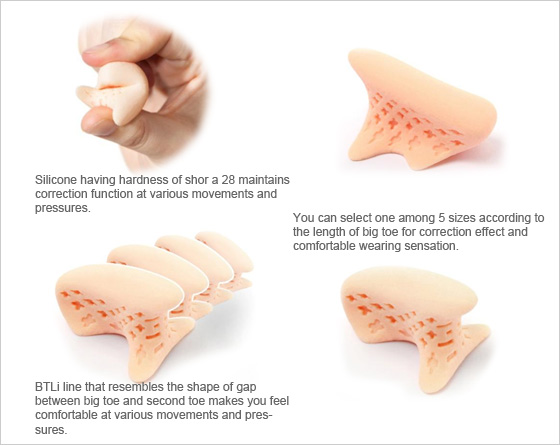 Area contacting with the skin has been treated by embossing to reduce contact area with the skin and for comfortable wearing.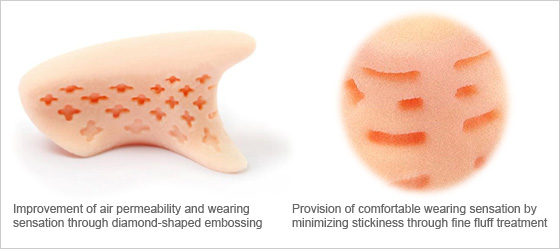 You can walk with wearing FOOFIT BTLi in bare foot and you can maintain correction function in daily life by wearing it together with general shoes having wide breadth.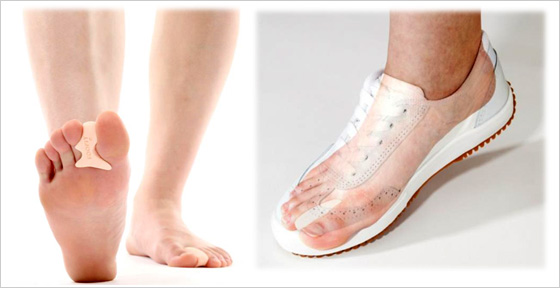 You can wear and store it comfortably by the provision of case.
You can clean and disinfect it easily when washing face or showering.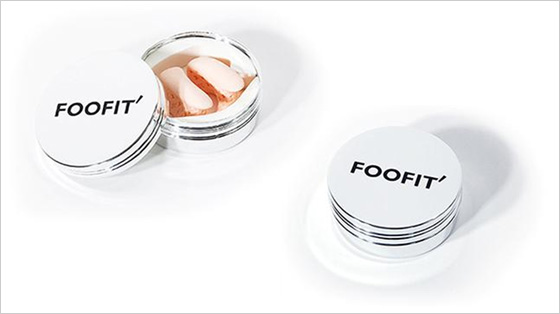 Measurement of length of big toe and size selection
| | |
| --- | --- |
| | |
| 1. After folding the paper by half and inserting it between toes, mark tip of big toe. | 2. When you measure marked point using ruler, it is the length of your big toe. |
FOOFIT BTLi

Length of big toe

If length of big toe is between sizes, select smaller size.
(Ex.: If it is 41~42mm, select b size.)

a

36~38mm

b

39~41mm

c

42~44mm

d

45~48mm
Specification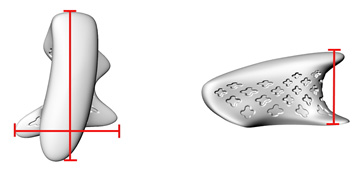 Dimension by Size (Length x Breadth x Height/mm)
a : 28x35x17.5
b : 30x38x18.5
c : 33x41x20
d : 35x44x21.5
Material : Silicone/except case